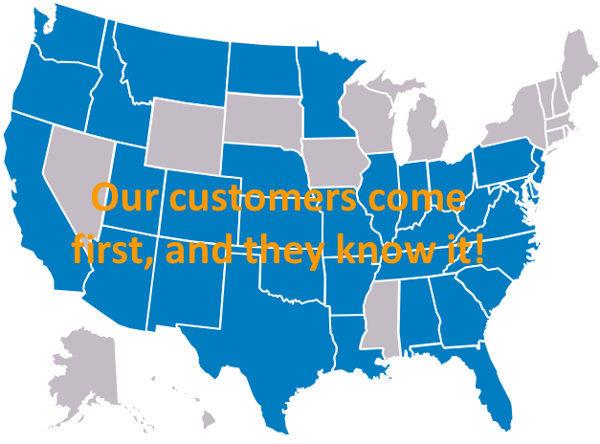 ---
"I could not be happier with Club Capital since starting my agency this past year. Club Capital gave me an automated financial system that has really helped keep me organized and allowed me to focus on agency growth. Would definitely advise for all agents starting out or looking to scale their agency."
MICHAEL BLAKELEY
Agent - Reston, VA
---
"Going into my 8th year in Agency, I was the guy who tried to manage the books myself from day one. Then, I became the guy looking not just for someone to help me manage the books, but a partner that could bring my agency to the next level. Club Capital has been great–they've got my books in order, are about to save me a ton in taxes, and have helped me set and track a 5-year agency growth plan. I would absolutely recommend them for all agents."
TIM LACASSE
Agent - Washington, DC
---
"I am a TICA agent just opened

September 1st,

and signed up for one month. Club Capital is well worth the money, and they take care of everything for me."
---
"I've used Club Capital since day one. Probably the biggest value add I see is the reporting; they have all this data from agencies in different stages so you can compare your spending to others at the same stage. I'm sure they will leverage this to create some insane tools to maximize your ROI in all aspects of your business.
Their other services such as payroll, accounting, time tracking, etc., are just so easy to use. Frankly I'd probably pay more than I do for the service if someone else was doing the same thing and got to me first.
"I use Club Capital and they are very understanding of our contracts, super responsive, and made on-boarding a breeze. My employees love their payroll system. When I hire someone new, they send a welcome email and gather all necessary payroll, tax, and direct deposit info for me. They make life easier, and that is worth a lot more than their monthly cost to me!"
---
"

It only takes a little more to go first class, and Club Capital is first class. You can't look at shear black and white cost with them; they are your business partner and a partner that provides smart people with great advice.
Using Club Capital is the best decision I've made!"
CHRIS NIEWIEROWSKI
---
"Wow! They make agency so much easier! Especially when you're in your TICA year! I couldn't begin to tell ho much time they have saved me. 5 stars!!"

Larry Johnson